Here are some enthusiastic recent media articles that I hope you find interesting.
Dress to Impress
Living France Magazine, by Gillian Harvey
Famed as the fashion capital of the world, Paris may seem the ideal place to set up an image consultancy – somewhere people can come to discover the colours, shades, cuts and styles that enhance their natural looks.
However, when expat Rosemary Allan, 55, decided to train as a consultant in 2010, it was for more personal reasons.
"I'd gone grey," she explains. "And suddenly everything in my wardrobe seemed to make me look washed out. I'd go to stores and pick up colourful clothes because I liked the shade – but nothing seemed to suit me. I felt completely confused as to what to wear to suit my new colouring."
In some areas of France, this might not seem such a fundamental problem, but working and living among apparently effortlessly stylish Parisians, not knowing quite how to dress was a real frustration for Rosemary.
"It was as if, overnight, nothing in my wardrobe suited me anymore!" she says. Determined to regain her style, Rosemary booked the services of a local image consultant to help her to understand how to dress to suit her new colouring.
---
Best Image Consultant in Paris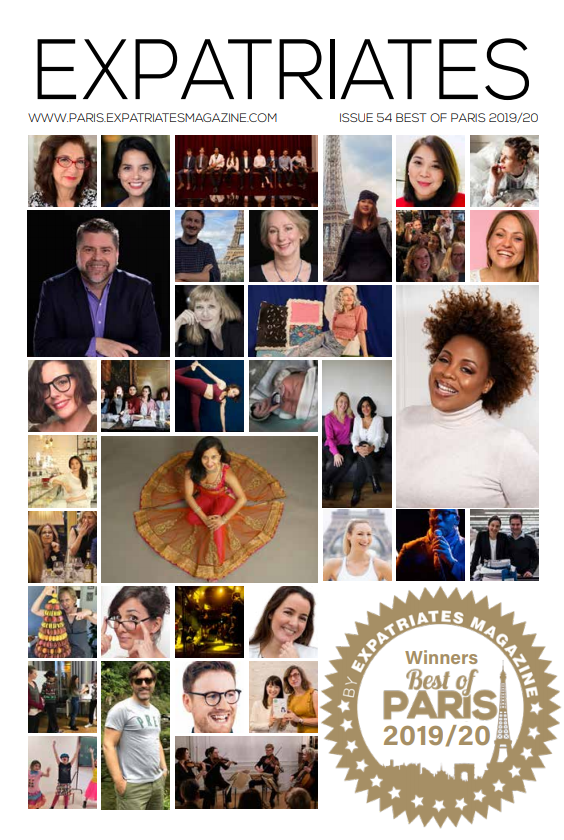 Forgot to mention that I won!
A bit of a quandry really.
I'd not wanted to take part this year but I found, with only a week left before voting closed, that I was nominated ssoooo, had to get organised 🙂
So belatedly thanking everyone for voting but I know I gave everyone a virtual hug at the time x
"Best of Paris 2017" I just won an award

92 167 votes were cast over all the choices of "Best Of…" by readers of the Expatriates Magazine, from best tearoom to best place to occupy children in the rain. There was also a category 'Best Image Consultant in Paris' and I received nearly 67% of all the votes!
Thank you to all my clients and BWonderful Facebook friends who voted.
Rosemary Allan – Do Paris in Style!
Interview, Antenne Etrangère, idFM
For Tuesday 17th October, my guest is Rosemary Allan, International Award-Winning Style and Colour specialist based in Paris for the last 20 years. Originally from England, Rosemary is also the host of her own Bed & Breakfast perfectly situated for you discover or re-discover the range of delights that the city of lights has to offer. With her talent and keen eye for detail, visitors will make the most of their time in the capital and transform themselves into Stylish Parisiens!
Mardi 17 Octobre 2017 : je vous propose d'être enchanté avec mon invitée Rosemary Allan, une Anglaise en France depuis plus de 20 ans qui connaît Paris comme sa poche. Non seulement contente de gérer une maison d'hôte rue de Clichy, avec son entreprise BWonderful, elle propose aussi des séances consultations pour vous aider à trouver votre style et les couleurs qui vous correspondent le mieux !! Et en plus elle vous livre ses astuces pour le meilleur shopping de Paris !
---
We Asked An Expert To Tell Us What Colors We Should And Shouldn't Wear
Interview by Alice Brace
"I am cool," said Rosemary Allan in the WhereToGet offices one afternoon. It's not every profession that allows you to make such a statement and be taken seriously, but Allan is a color consultant. It's her job to know who's cool, who's soft and who's light.
When the idea to get a color consultation was first thrown around, our editors didn't really know what it was. Some thought it was to do with hair styles, others thought maybe makeup. One member of the team nearly hit the nail on the head when she said it's to do with the colors you can wear to suit your palette, "for example," she said, "I'm winter."
While she was correct in saying that a consultation teaches you what colors and, more importantly, shades suit your coloring – that is to say, the tone of your skin, hair and eyes – the British system has been updated since it was first founded in the '80s, and it is no longer the done thing to divide color groups up into the seasons, because, after all, winter doesn't look the same in Morocco as it does in England.
The new system taught by leading colour consultancy Colour Me Beautiful, the company Allan represents, is based around three categories, each with two possibilities: warm/cool, deep/light and soft/clear. Each establishes whether you are more suited to yellow-based colours (warm), pale and delicate colours (light), bright and shiny colours (clear), and so on.
---
Is A Color Consultation Worth It?
Styling Tips by Kristi Alexandra Reid
Here's an article byWhereToGet on whether having your colours analysed is a worthwhile endeavour. Spoiler alert : I'm 'Mystic Meg' lol. They have loads of interesting articles that appear every day – make this website one of your favourites, I have.
"Most of us are familiar with color consultations in relation to makeup and hair color, but did you know there are fashion color consultations, too?
Teaching you everything you've ever wanted to know about which shades will make your complexion shine and which ones will wash you out, counsel in this field can dramatically change the way you see fashion and the way you shop.
Even if you think you and your BFF share everything including a similar skin tone, you'll find there are still differences.
But when the service can cost over $300 depending on the consultant, it's important to understand just what you're getting yourself into and why it could be of value to future fashion endeavors.
Once the WhereToGet team had decided it was a good idea to understand which colours made them look wonderful, they asked Rosemary to their offices to show them all just how much impact the right colours can have.