I've been there too…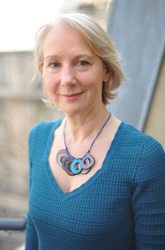 I was totally confused in my late 30's about what colours suited me. A Cruella De Vil white streak had appeared in my hair when I was quite young. As it progressed, less and less seemed to suit me anymore but I didn't connect the two.
If asked, I used to say that the colour of my eyes were anything from light grey to dark blue 'depending on the light'. How wrong was I to think the light had anything to do with it!
Going grey early is a family trait so I wasn't very worried about that per se but eventually I realised that no matter what I was wearing, whilst I wanted to look tanned and healthy instead I just looked pale all the time!
Lots of people I knew had been for a Colour Analysis in the '80s, they came back saying 'I'm a Winter' swapped all their outfits that weren't now 'their colours' with other family or friends and seemed happy with the result.
I thought the answer was to do the same. It wasn't a success!
I spent the entire time sitting in a dark room in front of a mirror and I couldn't see the changes in my skin tone as this lady draped various colours in front of me. I complained.
She said, "don't worry I know what is happening and I will show you what your colours are at the end!"
I was livid, I had no insights, no idea what looked great and a palette of swatches I didn't know how to use. Plus I was still confused and still going greyer. So I vowed that when I got time I'd learn all about how to wear colour so I could finally know what was best for me.
Fast forward a couple of years and two things happened.
I re-started highlighting my hair which meant going to London regularly from Paris, to find a hairdresser. Trust me finding, a colourist in Paris is a problem!
She put ash highlights in my hair and said: "I never want to see you wearing that chocolate brown polo neck jumper again!"
OK, another style failure.
ColourMeBeautiful
I also had a 1-month gap in my diary in November 2010. So I checked the internet and came across a training opportunity with ColourMeBeautiful, the leading Image Consultants in Europe.
I booked because I still wanted to know for my own benefit. Living in Paris, I was surrounded by French men and women who I believed dressed stylishly, effortlessly, following rules I couldn't because I wasn't the same colouring as them…
Obviously no-one in Paris was confused!
After the first of many training opportunities I came back to Paris, went into a business meeting wearing my new GREY jumper (this one in the photo) and someone said "Rosemary, you're looking well. Have you been on holiday?"
A WIN.
A few years later I decided to leave corporate life, having worked in London, Hong Kong and Paris for over 25 years, in order to turn my home in central Paris into a BnB. I also started offering colour and style consultations to my guests and the local expat community.
It's worked so well that whereas before I used to call myself a Top 10 ranked BnB owner who offers style and colour consultations, now I call myself an International, award-winning Personal Stylist who happens to own a BnB!
Look, feel and be
A précis of that information is in a first try I have made of doing a video, it was a one-shot video and I will learn how to edit soon!
Hope you like it 🙂 So if you're also confused by going grey or for any other reason, Contact Me and let's have a chat.
Guide for colours and styles
If you want more information you can also read a handy guide I created about working out your own best colours and styles so you can start your own transformation.
Do leave me a comment as I'd love to hear what you have to say.
Colourfully yours,