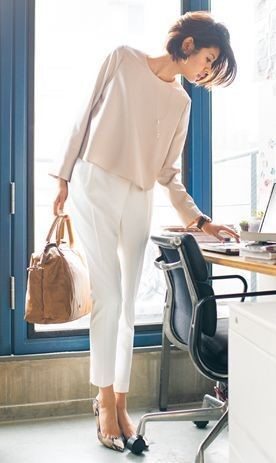 Having to get back into office wear after being in a more casual mode can be a struggle, so here are I hope to show you how to keep things looking more boardroom than the beach at the office with mix and match separates and easy to throw-on dresses as well as a few guidelines to keep in mind for your Summer office wear wardrobe.
Office Style
Many workplaces now adopt a casual dress code, giving you more flexibility when choosing what to wear to work.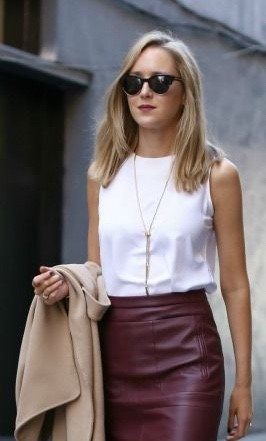 However, even if your workplace is far from formal, it is still advisable to keep an element of professionalism about your look.
Whilst flip flops might be comfortable and cool, they're certainly not smart or stylish. Instead, opt for a pair of closed-toe slingbacks that will work with trousers as well as dresses/skirts.
When it comes to footwear for work there is a simple rule; either show your toes or your heels, but never both!
Long sleeves aren't practical in the Summer but you may want to consider light layers if you work in an air-conditioned environment. Vest tops and cold shoulder styles are best saved for the weekend however sleeveless blouses look elegant and stylish when paired with skirts or trousers.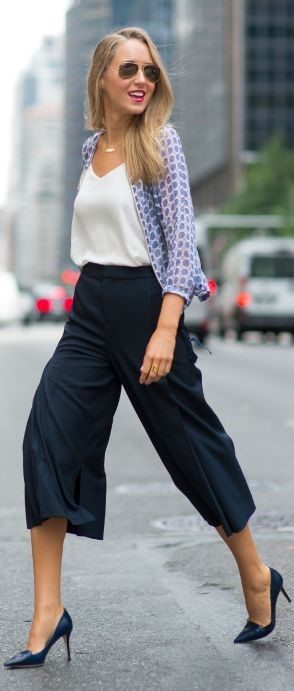 Possibly one of the trickiest areas to navigate when dressing for work in the Summer is what to do about your legs!
If you're wearing a skirt or dress then flesh coloured tights may be required (especially if your office has air conditioning). For someone who is as pale as me all summer, or for those of you who avoid the sun then perhaps a little tinted body cream will give your pins a little colour.
If you prefer not to show your legs, even in the warm weather then you may want to try layering your dresses over leggings or opting for loose, lightweight trousers worn with heels instead.
Need some help with your Office Style?
A one-to-one style consultation will tell you everything you need to know about how to wear different patterns, styles and fabrics to suit your body shape that will be perfect for your work or leisure wardrobe. Discover how to style yourself with confidence and find out how easy it is to look and feel wonderful, whatever your lifestyle.
Get in touch today to book in for a colour, style or full image makeover session by clicking HERE or, if you are still unsure, contact me for a FREE SKYPE CONSULTATION
Do leave me a comment as I'd love to hear from you.
Stylishly yours,