Whilst red is the colour most often seen at this time of year, do you find it a difficult colour to wear?
I've heard many people say they shy away from wearing red because either they don't believe they can wear it, or that IT wears them, but I promise you there's a perfect shade of red for everyone so I've rounded up some fabulous shades that might tempt you, or even me, to change your mind.
However, before I start I'll confess – I don't possess a single thing in red – not clothing, a handbag, a scarf, not even a splodge of red on anything! I do own one red lipstick and red is my nail colour of choice but that's a whole other story…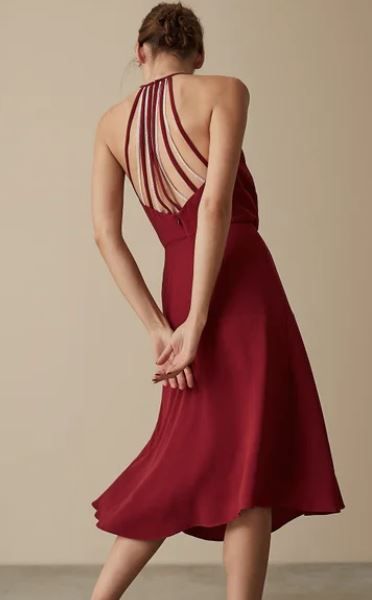 SOFT AND ROMANTIC
The beautiful back detail on this dress from Reiss will certainly appeal to those of you who have Romantic style personalities and it's a perfect style for those of us with broader shoulders than our hips too.
Also the Geranium red shade will work beautifully for those of you who have a Soft or Light colouring.
It's certainly a dress to turn heads in. If you love it, it's on sale! Shop It! and complete the look with Red Velvet or Strawberry lipstick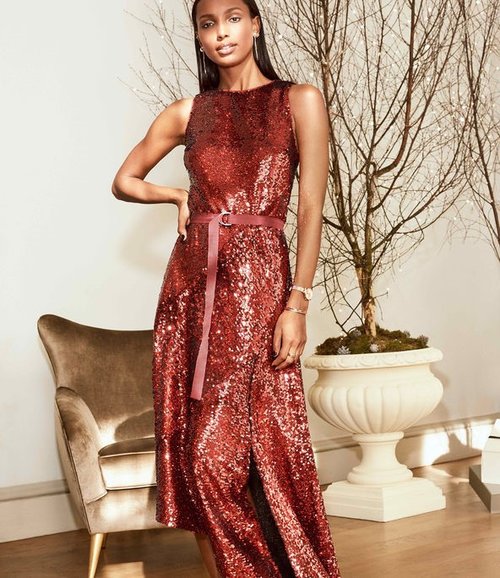 DEEP AND DRAMATIC
Make a real statement in this sparkling number from Karen Millen which needs very little accessorising as it's so stunning. It's bound to appeal to those Dramatics out there!
If you fall into the Deep or Clear colour categories this bold choice will work beautifully for you. Shop It! and co-ordinate with our Tomato or Ruby lipstick
COOL AND CLASSIC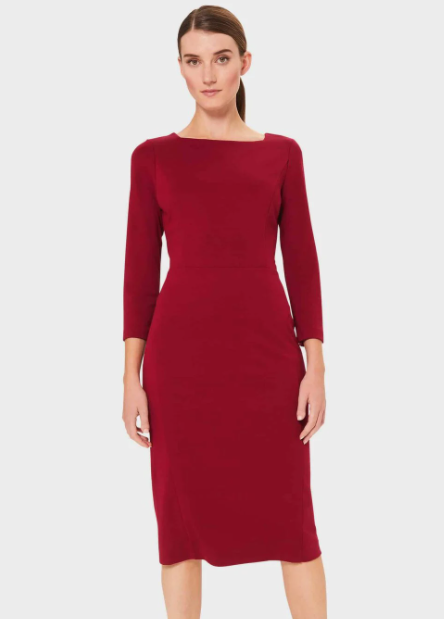 We 'Cools' need to be careful when it comes to wearing red. A True to a Blue Red 'a more purple / blue based shade), like this dress from Hobbs, will work best for us.
This timeless understated style is likely to appeal to those of you who have a Classic style personality.
I could wear this during the day, because I like the straight lines in the design, but I'd need to add some gorgeous accessories for a chic evening look and turn heads with my favourite Red Carpet or Sheer Fiesta Lipstick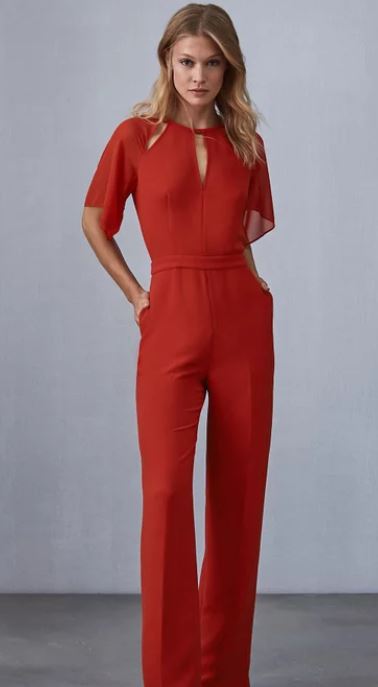 WARM AND NATURAL
Those of you who have a gorgeous Warm colouring will be happy to know that most shades of red will work of you.
This Reiss jumpsuit is the ultimate in easy evening dressing so simple and so chic.
It's certain to appeal to those of you with Natural style personalities (you can also easily wear flats with this version!)
Shop It! but make sure you don't walk out the door without your knock 'em dead red lipsticks in Red Velvet or Tomato
No matter what there is a red for you and if you'd like to know more then why not treat yourself to some 'me' time, organise a 'girls together' moment or come with your OH if he's game. It's Loads Of Fun.
If you want more style information you can also read a handy guide I created about working out your own best colours and styles so you can start your own transformation.
Discover how to style yourself with confidence and find out how easy it is to look and feel wonderful, whatever your lifestyle.
Colourfully yours,